OpenDNS Family Shield is a free DNS service that automatically blocks adult and other inappropriate content on your home internet network.
It's a great way for parents to safeguard the internet for their children, allowing them to browse the web more safely.
As such sites may be more likely to harbor viruses and other malware, using this service could also be a useful tool in your antivirus arsenal, even if you don't have children.
What Is A DNS Service?
Every website on the internet has a unique 'IP address' that is used to identify it – the IP address is a complex series of 4 numbers e.g. 216.58.204.78
That works well for computers, but not so good for us humans – there's no way we can know that 216.58.204.78 is actually the IP address of the Google.com website.
Without getting too technical, DNS (Domain Name System) is like a phonebook of the internet – this service converts the human-friendly website addresses that we use into the numeric IP addresses that are the real location of websites.
So when you enter Google.com into your web browser, your request is sent to a DNS service – it looks up the IP address for Google.com and finds that it is 216.58.204.78 and then visits that web server to fetch the relevant page to display to you.
All this happens in an instant – automatically and behind the scenes. A DNS service enables us to use simple human-friendly website addresses and not have to worry about numeric IP addresses.
By default, most home routers will use the DNS service of your broadband provider but you can change this to use any other DNS service – like OpenDNS Family Shield.
What Is OpenDNS Family Shield
OpenDNS is a well known company, now owned by the massive tech conglomerate Cisco Systems. It provides a reliable (and sometimes faster) alternative to using the DNS service of your own broadband provider.
However, the free Family Shield is different to the standard OpenDNS setup – because it automatically blocks most adult sites, proxy servers and phishing sites.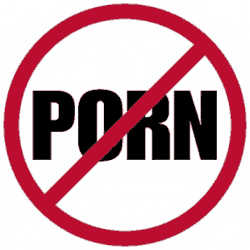 OpenDNS Family Shield replaces your current DNS service and is free for home users – features include:
It is preconfigured to block adult websites across your internet connection. Just turn it on and go. The filter is always up-to-date, adding new sites 24/7
When you set up Family Shield on your router, every device in your home is protected – your kids' laptop, Xbox, Playstation, iPad and even their phone (via WiFi)
It takes the guesswork out of identifying fraudulent sites. Family Shield automatically blocks known phishing and identity theft websites
Family Shield may free you of frustrating, intermittent internet outages and make web pages load faster (if the DNS service of your broadband provider is frequently overloaded or unavailable)
How To Set Up OpenDNS Family Shield
There are 2 alternative ways to set up the service, the first is the most efficient:
1. Set up on home router – protects all devices
All devices that connect to the router (via ethernet cable or WiFi) are protected e.g. PC/laptop, games consoles and even mobile phones or tablets (via WiFi).
This is the recommended method as it protects any device that connects to the router without any further configuration – even new devices connected later on will be protected.
However, some routers provided by your broadband supplier may not allow you to change the DNS service – in this case you'd need to use the second method instead.
2. Set up OpenDNS Family Shield on each device
Obviously this could take much longer if you have lots of devices that connect to the router. And if you buy a new device later you will need to remember to configure that too.
Likewise, if you ever reinstall Windows or factory restore a tablet etc (anything that resets the DNS service back to default settings) you'll need to setup the OpenDNS Family Shield service on that device again.
Configuration for both methods
You can sign up for a free account here if you wish but you don't have to – you can just skip straight here to learn how to configure your DNS servers.
Detailed instructions and illustrations are given for both of the above methods – either Home Router or Computer Workstation (PC/laptop) or Smart device (e.g. phone or tablet).
Tip: always make a note of the existing DNS addresses in case you ever want to change them back in future.
For advanced users, who already know how to change the DNS server address, the OpenDNS Family Shield DNS servers are:
208.67.222.123
208.67.220.123
How Kids May Try To Bypass OpenDNS Family Shield
The service is a good way to easily block most adult content without having to configure complicated parental controls but it is not completely fool proof.
Unless further steps are taken, it is possible for kids with some tech knowledge (or ability to search Google!) to bypass the protection.
1. They may change the DNS servers on their own device
This is the biggest potential loophole. Whether you set up the DNS servers on the home router or on the individual device, anyone with admin rights could just change the DNS servers on their own device back to use the original DNS servers.
Fortunately it is easy to prevent this – at least on a Windows computer or laptop. Simply make the user account of the child a Standard (limited) user – if necessary create a new user account just for them and don't let them know the password of the Admin account.
Standard users are not able to change their own DNS settings without knowing the Admin password. An added advantage is that Standard users also can't install new programs without knowing the Admin password – a good way to prevent kids installing software that might be able to work around the Family Shield service.
To set up a Standard user account see my guide guide here.
2. They may use a proxy server
Family Shield blocks most well known proxy servers but the list is vast and they change daily so a determined child will eventually be able to find one that is available. By using a proxy server they can bypass the Family Shield DNS settings and age inappropriate content will not be blocked.
3. Some inappropriate sites may not be included yet
Similarly, however often OpenDNS update the list of blocked inappropriate sites (and they do update it 24/7) there may always be a few new websites that escape their notice for a while so they are not blocked yet.
Conclusion
OpenDNS Family Shield offers a quick and easy way for parents to block most adult and other age inappropriate or unsafe content.
Whilst it isn't a full content filtering system, using the router configuration option is a simple 'set and forget' method that could help make web surfing safer for children – and potentially quicker or more reliable, if your broadband provider's own DNS servers are overloaded.